EIPMA is a national organization of experienced, working professionals offering career guidance for individuals seeking craft and technical careers in the entertainment industry.

EIPMA's CALENDAR OF COMING EVENTS
September 17
to November 5, 2022
Selected Saturdays, 10:00am to 12:00pm
An in-depth discussion about non-theatrical Atmos
Presented by EIPMA
Sunday, 10:00am – 12:00pm
Presented by EIPMA – CAS - MPSE
Winter / Spring, 2022/2023
LA Mission Media Lab Partnership
Presented by LA Mission & EIPMA
Presented by The ASHE Academy & EIPMA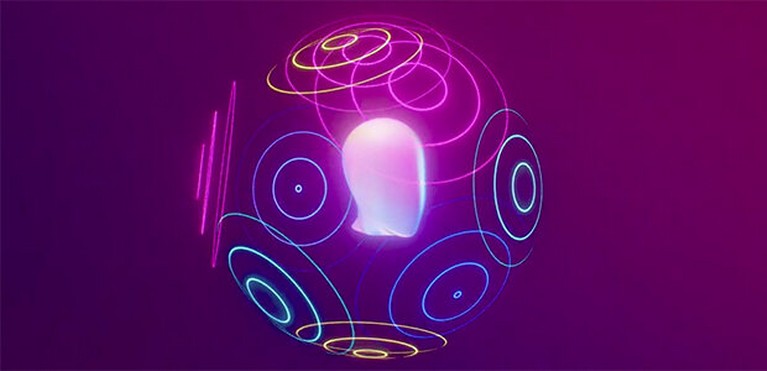 EIPMA is proud to produce this much-needed discussion on the state of Immersive Sound for the home consumer. Much has been discussed about theatrical releases, but there hasn't been a lot of conversation about non-theatrical Atmos, from home theatres to sound bars and single units that distribute sound around a room.

September 17
th
to November 5, 2022
Selected Saturdays, 10:00am to 12:00pm PDT
This webinar series will begin September 17th, 10am to 12 noon Pacific Time and consist of five sessions between September 17 and November 5..
September 17, 2022: Webinar 1 – "Translation: Studio Design to the Consumer"
Moderator: Andrew Scheps
A conversation with leading manufacturers and studio builders about how audio content is being prepared, mixed, and delivered, and how it will translate from the mix room to the consumer. Challenges and solutions will be discussed
October 1, 2022:
Webinar 2
– "Translation: For Atmos Music"
Moderator: Andrew Scheps
What exactly is Dolby Atmos Music and how is it different than stereo? How does the immersive sound format translate into the home environment? What did the manufacturers envision and what kind of gear do you need to listen to it at home?
October 8, 2022: Webinar 3 – "Mixing for Non-Theatrical Atmos"
Moderator: Scott Gershin
Mixing for immersive sound is now well established for the theatrical release of movies. This conversation will cover challenges that are facing mix stages, the tools that enable us to do our jobs, audio translation from the mix stage to the consumer, creativity vs time challenges, fold down issues— Atmos to 7.1, 5.1 stereo, and headphones. Also covered will be the huge amount of deliverables required, plus QC notes from the studios, and the need to address these for all of the formats.
October 22, 2022: Webinar 4 – "Sound Design / Preparing for a Non-Theatrical Atmos Mix"
Moderator: Scott Gershin
These discussions will focus on what is done in edit rooms and what is done on the mix stage. Preparing and designing sessions for non-theatrical Atmos. Covered will be plug-in compatibility with the mix stage, complex mix templates, how the edit rooms of the future will be designed, along with the challenges of working from home while preparing for an Atmos session.
November 5, 2022: Webinar 5 –"Translating to Atmos - Recap"
Moderator: Carolyn Giardina
This session will summarize what we've learned from this series' previous four conversations, covering the challenges that face our industries, realistic solutions have been offered and predictions for the next five years.
SUPPORTING ORGANIZATIONS CALENDAR OF EVENTS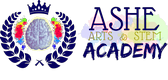 Saturday, August 20, 2022
Holy Trinity Lutheran Church
9300 S Crenshaw Blvd
Inglewood, CA 90305
Saturday, October 22, 2022
The Creative House Gallery
122 N Market St
Inglewood, CA 90301
Saturday, November 19, 2022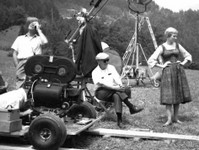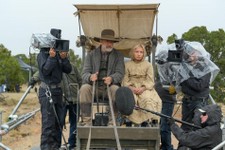 VFF'S INSPIRING FUTURE
FILMMAKERS SEMINAR SERIES:
VFF will be returning to an in person format with three scheduled seminars this Fall, each exploring a range of topics with speakers who are directly immersed in the industry. The seminars will include guided Q&A's with the speakers, breakout sessions, and networking opportunites.
The Studios at Assembly Park
80 Interchange Way, Concord, ON L4K 5C3
THESE SEATS ARE
RESERVED FOR FUTURE
ORGANIZATIONAL EVENTS.
An Actor's Guide on Directing Actors
Speakers: Enrico Colantoni & Amy Jo Johnson
Weaving Sound Webs: Editing Dialogue,
Sound Effects, and Music for Film
Speakers: Steven Ticknor
Picture Perfect: Creating a
Powerful Narrative Through Editing